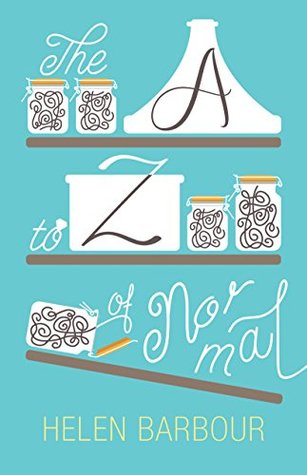 Silverwood Books
2015
A bit of blurb
Clare Thorpe's need for order and symmetry governs everything she owns – from tins and toiletries, to cushions and clothes.
Yet she has always managed to hide the compulsions dominating her world. Until now.
When long-distance boyfriend Tom proposes, her secret life begins to unravel. How can she share a future with the man she loves, if she can't even share her space?
And when the only way forward brings a threat greater than any compulsive behaviour, do they have a future together at all?
A poignant and humorous story of love, family, secrets…and military precision
My Thoughts
Clare Thorpe's need for symmetry and order pretty much controls her life. Everything in her life has to be completely organised, be it tins and toiletries or clothes and cosmetics, all have to be arranged in exactly the right way, otherwise she starts to panic. She has become adept at disguising her OCD from everyonem but as she gets more involved with her boyfriend,Tom, it becomes almost impossible for Clare to hide her secret.
Initially, the book gets off to a bit of a slow start but once I had warmed to Clare's character and understood her foibles a little better I started to settle into the story. There were times, though, when I just wanted Clare to come clean with Tom rather than trying to hide her true self but then since I don't have this condition I can't really understand what it is like to be so controlled by something, or have the constant fear of discovery that Clare experiences on a daily basis.
Overall, this is a really insightful look at someone living with an obsessive compulsive disorder and the the author does a really good job of explaining how this condition controls Clare's life to the detriment of her happiness.
Best Read with... A glass of bubbly champagne and a box of chocolate truffles...
Helen Barbour was born and brought up in Lichfield, Staffordshire, and now lives in North London.
She began her working life as a journalist on the Express & Star evening newspaper in Wolverhampton, and has written for the lifestyle magazine, Complete Wellbeing, and for the mental health charities Mind and OCD Action. She blogs as The Reluctant Perfectionist about living with obsessive compulsive disorder, perfectionism and anxiety.
The A-Zof Normal is Helen's first novel.


Follow on Twitter @helenthewriter
My thanks to the author for sharing her novel with me.
~***~