I am delighted to welcome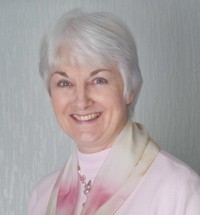 Jane ~ A huge welcome to Jaffareadstoo and thank you for being our guest today, and for sharing your thoughts about your latest novel, The Consul's Daughter....
Where did you get the first flash of inspiration for The Consul's Daughter?
While researching sea trade in Falmouth during the Victorian period for another book I spent some time with a ship and cargo broker. Learning that he was also consul for several countries – a position of great trust and prestige – gave me my 'lightbulb' moment and the background for 'The Consul's Daughter.'
Without giving too much away – what can you tell us about the story ?
About the story, which is set in the port of Falmouth, Cornwall in 1874:
Caseley is the 21-year-old daughter of Teuder Bonython, successful shipyard owner and consul for Mexico. When Teuder falls ill, Caseley takes responsibility for the shipyard, the consulate, and her father's health – but as a young woman in Victorian England, a world dominated by men, she must keep her involvement secret.
Jago Barata is the half-Cornish half-Spanish captain of a Bonython ship. Fearless, determined, and a brilliant sailor he is also impudent, arrogant, and unnaturally perceptive. Love is the last thing on Caseley's mind as their every encounter sets her and Jago at each other's throats.
Believing him to be out of her life for good, Caseley must deliver a letter to Spain on behalf of her father – a letter containing information that could seal the fate of Spain - and the only ship leaving in time is Jago's.
The Consul's Daughter is the first book in a proposed series. When you start a book series do you know where the story will eventually end?
Do I know where the series will end? No. There is great potential for future stories featuring Caseley and Jago.
You have set the book mainly in Cornwall. Is this part of the country familiar to you?
Is Cornwall familiar to me? YES. It's where I grew up and still live. Cornwall has such a rich history I'll never run out of ideas/background for stories.
The historical setting is very authentic. How much research did you need to do in order to bring the story to life?
How much research did I need to do to bring 'The Consul's Daughter' to life? A lot, but as I love research it was fascinating. I have to constantly remind myself that research should resemble an iceberg – nine-tenths never appears but it supports the one-tenth that brings the story alive.
What do you enjoy most about writing stories, and do you write for yourself, or other people?
What do I like most about writing stories?
Immersing myself in the social customs, family life and professions of a different period. What did people wear, eat, travel? How did they meet a potential wife/husband? What medical treatment was available? What work was considered acceptable for single women? What entertainments were available? I live in a coastal village and was a keen sailor in my youth, so I greatly enjoyed featuring voyages by schooner to Jamaica, Tangier, and Shanghai. I learned about sail plans in various weather conditions, about cabin layouts, latrines, how food was stored, meals cooked, laundry done, etc. Showing characters in difficult or dangerous environments engages readers' emotions, drawing them into the world of the story.
Firstly for myself. Because if I am not totally engrossed in the characters and their quests, challenges, setbacks and achievements, the readers won't be.
Feedback tells me that men like my books for the authentic backgrounds, heroes who overcome physical and mental challenges, who are larger than life and have attributes we wish we had. Women enjoy the dramatic love story set against a demanding background that features problems and situations they can identify with.
What do you hope readers will take away from your books?
Escape, emotional satisfaction, characters who remain with them long after they finish the book, and the feeling that for a while they were living in another place and time.
Can you tell us what is coming next in The Captain's Honour series?
Next in
'The Captain's Honour'
series is
'The Master's Wife'
due out in Spring 2016. The story is set in 1882, seven years after '
The Consul's Daughter.
'
Here's an exciting cover reveal of The Master's Wife...
About the story:
After Caseley and Jago Barata's two young sons die in an epidemic while he is away at sea, her grief and his guilt have divided them.
Aware of Jago's undercover work in Spain, the British Treasury entrusts him with £20,000 in gold to bribe the largest Bedouin tribe to take Britain's side should increasing unrest in Egypt lead to war.
Desperate to escape home and painful memories, and with Jago needing her language skills, Caseley sails with him.
Their journey into the gathering storm reflects their struggle to find a way forward from the loss that shattered their lives.
More about Jane can be found on her
website
Find her books on
Amazon
Follow her on Twitter @JJacksonAuthor
Huge thanks to Jane for sharing her books with me and for taking the time to answer my questions so thoughtfully.
~***~