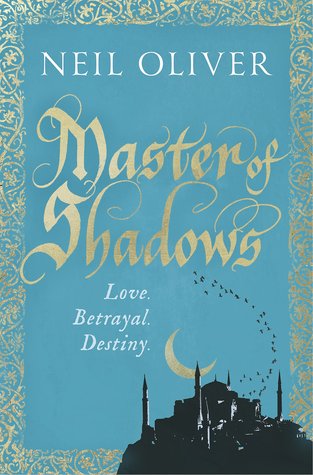 Orion
September 2015
The Blurb :
In fifteenth-century Constantinople, Prince Constantine saves the life of a broken-hearted girl. But the price of his valour is high.

John Grant is a young man on the edge of the world. His unique abilities carry him from his home in Scotland to the heart of the Byzantine Empire in search of a girl and the chance to fulfil a death-bed promise.

Lena has remained hidden from the men who have been searching for her for many years. When she's hunted down, at last she knows what she must do.

With an army amassing beyond the city's ancient walls, the fates of these three will intertwine. As the Siege of Constantinople reaches its climax, each must make a choice between head and heart, duty and destiny
When I first picked up this book, I of course, imaged the narrative spoken in the wonderfully rich Scottish voice of its author, Neil Oliver, and, I wasn't disappointed by that, although there were times when the written narrative appeared a little more clumsy. There's no doubting the author's passion for his subject matter, and there is a nice realism to the story which comes from someone who clearly knows and understands history very well. It's more the overall effect of the story that left me feeling rather let down, and for once, I'm struggling to say why I was so underwhelmed. But somehow, the timeline of the plot lost me at times, and I found myself doing the unspeakable and skipping chunks of story to get through it.
The fall of Constantinople is not a subject that I am familiar with, and so, maybe the overall problem with the story lies with me, rather than the author, who on this occasion, failed to inspire me. I must, however, conclude on a positive note, to say that the cover is sumptuous and portrays the book very well.
I'm not despondent, as I am sure that my still, small voice will barely make a speck in the many reviews from readers who feel that they engaged better with the story and found more to enjoy than I did.
My thanks to Orion Publishing Group andNetGalley for my copy of this book.