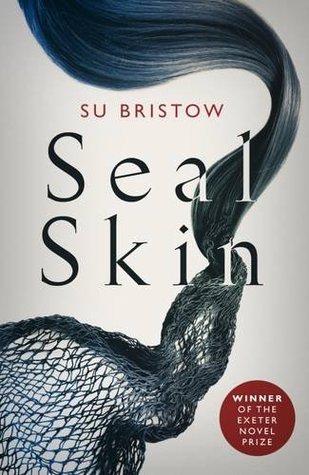 Orenda Books
2017




What's it all about..
Donald is a young fisherman, eking out a lonely living on the west coast of Scotland. One night he witnesses something miraculous, and makes a terrible mistake. His action changes lives—not only his own, but those of his family and the entire tightly knit community in which they live. Can he ever atone for the wrong he has done, and can love grow when its foundation is violence? Based on the legend of the selkies—seals who can transform into people—evokes the harsh beauty of the landscape, the resilience of its people, both human and animal, and the triumph of hope over fear and prejudice. With exquisite grace, Su Bristow transports us to a different world, subtly and beautifully exploring what it means to be an outsider, and our innate capacity for forgiveness and acceptance. Rich with myth and magic, Sealskin is, nonetheless, a very human story, as relevant to our world as to the timeless place in which it is set.
What did I think of it..
The myths and legends of our isles and islands are in the very fabric of our bones, they're in the call of the wind and in the ebb and flo of our tides. They come to us in the memories of those who have gone before us, and are as familiar as family, and yet, can also be as uncomfortable as a stranger in our midst.
Sealskin is a story that starts with a great wrong. A wrong so wrong that it may never be put right, but it's also about the power of love, the inherent need for forgiveness and the genetic call of the wild, which lives in all of us.
The writing is wonderfully lyrical with words that have magic and meaning and yet, there is also the irresistible simplicity of silence when everything is conveyed by a look and or a glance and in the soft touch of hands which say 'I remember' far more eloquently than any words. Sealskin shows us that love, in its many guises, can bring us together or it can tear us apart. It can be the most glorious feeling in the world or it can devastate us so much that we become as jagged as a stone.
In many ways
Sealskin
acts a cautionary warning, which leaves us in no doubt that, for all of our actions, be they good or bad, there is always a price to be paid, and reminds us that, so often, after great happiness comes great hurt. And yet, for all of its inherent sadness, there is also celebration and, ultimately,
Sealskin
is a glorious love
story to the myth and legend of our shared heritage.
There is no doubt that the literary magic lingers long after the last beautifully written word is ended. He does not forget, and neither will I.
Best Read with... A single malt whiskey, pure and clear, with the irresistible tang of generations of peat fires.
Su Bristow is a consultant medical herbalist by day. She's the author of two books on herbal medicine: The Herbal Medicine Chest and The Herb Handbook; and two on relationship skills: The Courage to Love and Falling in Love, Staying in Love, co-written with psychotherapist, Malcolm Stern. Her published fiction includes 'Troll Steps' (in the anthology, Barcelona to Bihar), and 'Changes' which came second in the 2010 Creative Writing Matters flash fiction competition. Sealskin is set in the Hebrides, and it's a reworking of the Scottish and Nordic legend of the selkies, or seals who can turn into people. It won the Exeter Novel Prize 2013. Her writing has been described as 'magical realism; Angela Carter meets Eowyn Ivey'.
~***~