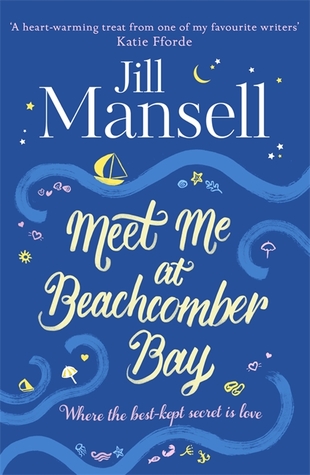 Headline Review
May 2017
What's it all about..
Love is in the air in St Carys, but you'd never know it - the people of this seaside town are very good at keeping secrets...
The man Clemency loves belongs to someone else. She has to hide her true feelings - but when she ropes in an unsuspecting friend to help, wires start to get crossed.
For the first time in Ronan's life his charm has failed him in winning over the woman he wants. Loving her from afar appears to be his only option.
Belle seems to have the perfect boyfriend, but something isn't quite right. And now a long-buried secret is slowly rising to the surface.
The truth has a funny way of revealing itself, and when it does St Carys will be a very different place indeed.
What did I think about it..
St. Carys is one of those quintessential Cornish seaside resorts which is brought to vibrant life in this modern story of love lost and of love regained.

Filled with an abundance of quirky characters who soon get right into your heart so that you can't help but make an emotional connection with them, and ultimately, want best possible outcome for all of them. Clemency is such a lovely protagonist, she made me smile especially in her relationship with Ronan, and also in the quirkiness of her volatile relationship with her stepsister, Belle.

Meet me at Beachcomber Bay is a hugely enjoyable modern day love story which covers interesting themes about families, and also of the effects of love and loss. The story grabs your attention from the opening page and doesn't let up until the story reaches its fitting conclusion.

Overall this is a perfect summer read with more than enough light and shade to make the story all the more memorable.



Find out more about the author by visiting her
website
My thanks to the publishers for my review copy of Meet Me at Beachcomber Bay
~***~