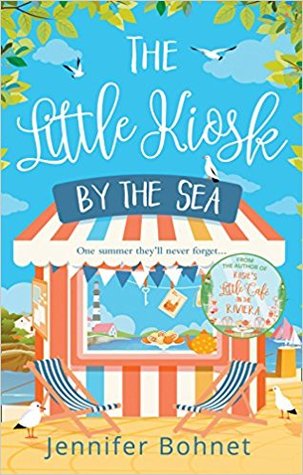 HQ
6 June 2017
What's it all about..
Meet Sabine, desperately fighting to save her little kiosk from closure whilst turning down her friend Owen's proposals, time and time again.
Cue Harriet, returning to Dartmouth after thirty years, haunted by the scandal that drove her away and shocked by a legacy that threatens her relationship with her journalist daughter.
Enter Rachel, the mysterious newcomer who has an unexpected chemistry with a local widower, and who sets in motion a chain of events she could never have predicted…
What did I think about it..
From the very start of this lovely story I was taken right into the very heart of the community who live in this coastal harbour town, and felt immediately immersed in the way Sabine runs the little kiosk by the sea organising the boat trips run by her friend Owen, and of how everything in Sabine's life is about to be altered forever by the arrival of a couple of facea from her past.
This light and easy read blends all that is good in summer writing. A lovely seasidey feel to the story is combined with more than enough twists and turns to keep you turning the pages. I enjoyed the drama of what was going to happen when all the secrets were finally exposed and think that the author did a great job of weaving together all the different story strands, so that when everything finally comes together there is a real sense of everything coming full circle.
Family drama, combined with long buried secrets all combine to make this a lovely summer read.
More about the author can be found on her
website
Twitter @jenniewriter
My thanks to the HQ for my copy of The Little Kiosk by the Sea