Urbane Publications

Blurb...
The third volume of the bestselling Hampstead Murders sees the team become involved with a suspicious death at a crime writers' convention. Is this the result of a bitterly contested election for the Chair of the Crime Writers' Association or are even darker forces at work?
Peter Collins, who is attending the convention as the author of a new book on poisoning in Golden Age fiction, worries that the key clue to unlock this puzzle may be buried within his own memories. A character called Miss Marple offers her advice, but how should the police receive this?
Meanwhile an act of sudden, shocking violence and a dramatic revelation threaten tragic consequences.
My thoughts...
Returning to this series of Hampstead Murder mysteries, and this is now book number three, is rather like becoming reacquainted with group of cherished friends and from the very start of this latest novel there is a comfortable feel to the story which, even though it covers a rather dark subject, it is such a delight to read.
A Whiff of Cyanide is set, it would seem, in the rather murky world of literary malcontent and focuses on the petty jealousies of those authors who are attending a crime writer's convention and who feel that they are not getting the attention that their work deserves.
The mystery at the heart of the novel is complex and convoluted and there is a real sense of unease which starts to infiltrate almost from the beginning of the story. I especially like the pervading sense of nostalgia and that subtle hint of bygone days when police investigations were conducted with good manners and old fashioned sleuthing.


The author has most certainly created his own special literary niche with this wonderful collection of crime stories which seem to go from strength to strength. As with all series it is usually better to read from the beginning and I think this is especially important in this instance as to see the progression of the characters as they settle into their individuals roles is one of the unique strengths of the Hampstead Murders series. There is a real surprise in this book which I didn't see coming but which now adds a really interesting dynamic to a couple of relationships and I am sure that these will be expanded upon in future novels.
A Whiff of Cyanide is a strong story with a tantalising beginning, a complex middle and a satisfying conclusion and is written with all the fine attention to detail which is so beautifully reminiscent of the glorious age of crime writing.
Guy Fraser Sampson is an established writer best known for his Mapp and Lucia novels which have been featured on BBC radio and optioned by BBC television.
Follow on Twitter @GuyFSAuthor
Urbane Publications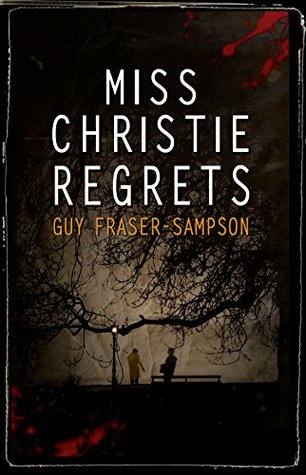 My thanks to the author for sharing his book with me and also to Matthew at Urbane Publications for my review copy of A Whiff of Cyanide.
~***~