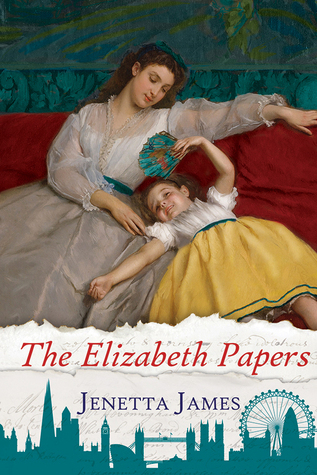 Meryton Press
2016
A bit of blurb..
Charlie Haywood is a London-based private investigator who has made his own fortune—on his own terms. Charming, cynical, and promiscuous, he never expected to be attracted to Evie Pemberton, an independent-minded artist living with the aftermath of tragedy. But when he is hired to investigate her claims to a one hundred and fifty year old trust belonging to the eminent Darcy family, he is captivated.
Together they become entwined in a Regency tale of love, loss, and mystery tracing back to the grand estate of Pemberley, home to Evie's nineteenth century ancestors, Fitzwilliam and Elizabeth Darcy. As if travelling back in time, a story unfolds within their story. All was not as it seemed in the private lives of Mr. and Mrs. Darcy, but how can they ever uncover the whole truth?
How could they know that in 1817 Elizabeth Darcy began a secret journal? What started as an account of a blissful life came to reflect a growing unease. Was the Darcy marriage perfect or was there betrayal and deception at its heart?
Can Evie and Charlie unearth the truth in the letters of Fitzwilliam Darcy or within the walls of present-day Pemberley? What are the elusive Elizabeth papers and why did Elizabeth herself want them destroyed?
"The Elizabeth Papers" is a tale of romance and intrigue, spanning the Regency and modern eras, reminding us how the passions of the past may inspire those in the present.
My thoughts about the book..


Family secrets abound in this cleverly woven tale of past and present which sheds light on a mystery which has surrounded the Darcy family for nearly two hundred years. For Evie Pemberton and Charlie Haywood, the mystery which surrounds the Elizabeth papers will take them back to a time of secrets and will take them into the world of Elizabeth and Fitzwilliam Darcy, who of course we met in Jane Austen's Pride and Prejudice.
I always reach out to fan fiction with an air of trepidation as being something of a Jane Austen purist I can be disappointed by stories which are just reproductions and which intrude on territory which has already been done, in my opinion, to perfection. However, I have to say that I was pleasantly surprised by The Elizabeth Papers which are written with a great deal of skill and much sympathy towards the original characters. Of course, this is a fictional continuation of events which are entirely of the imagination of the author, but what I enjoyed was the clever intertwining of past and present which imbue a real sense of both time and place. I enjoyed the modern day aspect; the characterisation is good and in keeping with a modern day couple, however, for me the nineteenth century aspect of the novel won out and I really enjoyed seeing how the saga of Elizabeth and Darcy's story eventually played out.
The modern day ending left me a little perplexed but maybe this sort of lends itself to a continuation featuring Charlie and Evie and that would be no bad thing as I would quite like to see what happens next for them, and as for Darcy and Elizabeth , well I'll let you make up your own mind about them.
I think what comes across is the author's great love and passion for the world created by Jane Austen and for that I commend her skill in bringing this world alive in a very readable way.
Best Read With..A glass of good claret and a bowl of sugared almonds..
About the Author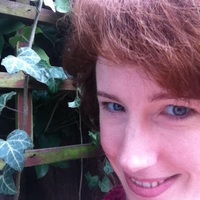 Find the author on her
website
Follow on Twitter @JenettaJames
My thanks to the author for sharing her book with me.
~***~