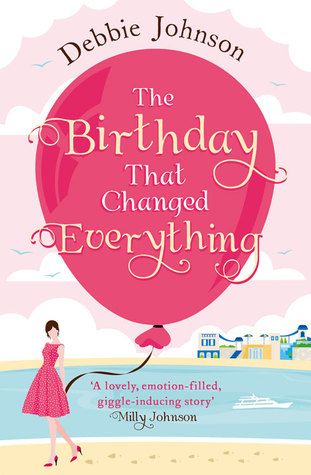 Harper Impulse
28th January 2016


Sally Summers' fortieth birthday is fast approaching and whilst she didn't really expect much from her husband of seventeen years, she hoped that in some small way he would surprise her. Happily searching the internet looking for her own birthday present from him and wondering whether to choose a new Dyson or Botox, she was largely unprepared when an email from her husband landed in her in-box. Choosing to surprise her in quite an unexpected way, her husband's email informs her that he is leaving her and the kids in order to find himself. That he chooses to 'find himself' with a nineteen year old lap dancer is not accepted lightly.
What then follows is a wry look at what happens when a relationship breaks down, of the anger and disbelief ,and yes, it must be said, of the appalling sadness. The trauma of starting again when really Sally just wants to curl up and die and of her trying to keep the peace between two unruly teenagers, whose own angst ridden problems are also the source of some irritation, forms the basis of the story.

A holiday in Turkey, at The Blue Bay resort seems like the perfect place for Sally to nurse her broken heart and which, she hopes, will help to take her mind of what's happening in her private life. The characters Sally meets up with at The Blue Bay Resort are a quirky and entertaining bunch but it is in Sally's burgeoning friendship with James, a single dad with more than enough problems of his own, where the heart of the books lies.
As always, the author delivers an entertaining read, her stories never disappoint and whilst there are some laugh out loud moments which are very funny, there are also some really searching looks into modern day family life which are quite enlightening. And by spanning the story over the course of a couple of years, and over other holidays at The Blue Bay resort, we get the full effect of Sally's metamorphosis. I really enjoyed seeing how the story played out and the way the author handles Sally's gradual reawakening as a person in her own right, as someone who no longer hides in the shadows, is really well done. As the story progresses, you can't help but warm to Sally and hope that all goes well for her.
Best read with ...huge slices of pepperoni pizza and a large glass of ice cold gin, easy on the tonic.
The Birthday That Changed Everything is published tomorrow on the 28th January
My thanks to the author for sharing her book with me and to Felicity at Harper for providing me with my review copy of this book
~***~