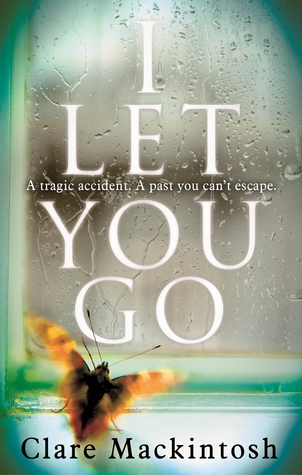 Sphere
2014
Twisty, turny, full of surprises,
I Let You Go
grabs you by the hand and takes you on such an adventure that you are left gasping in more than one place.
When the book was first published, I remember reading the hype about it and people's reactions to it were, in the main, very favourable, and of course, everyone mentioned that 'gasp out loud' moment....which I did my best to avoid reading about as I didn't want to see any spoilers. Now, call me an old cynic but I thought no ..I've seen it all before , nothing truly surprises me ....well...I have to say ..hands up, I was wrong, this one did surprise me, and wow, did it work...
For no good reason , I had initially put this book on one side, I've had my copy for ages. You know how it is, there always seemed to be something before it which looked more interesting! And then, on a cold and rather rain swept afternoon I started I Let You Go and believe me , I didn't let it go, until I had read the entire book in the space of a few hours.
So, rather beguilingly, I'm not going to say anything more about the plot, subplot, malice ,mayhem and all the deceit that takes place in this novel, as you really need to read it, without any plot spoilers from me...
I'll just say one thing, it's really very, very good...
Best read with creamy smooth, soya lattes and spicy teacakes....
Follow her on Twitter @claremackinst0sh
~***~