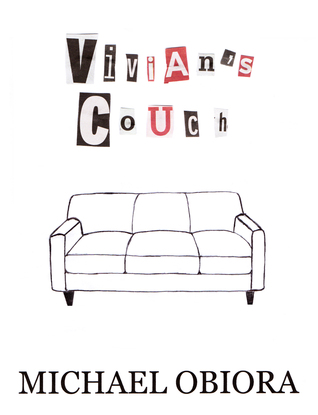 Open Box Production
2014
Kieran Ledley is the world's most expensive football player, he is also one half of glamour couple "Kier-rissa," and his step-brother is about to be released from prison.
Freddie Abani is the MP for Woundham, who was touted as London's potential first black Mayor - until the summer riots.
Rupal Advani is a former policewoman and is now a marijuana addict.
Gemma and her struggling filmmaker husband Pete Newman, are trying to save their marriage.
Vivian Moses is a therapist, and they all have her in common.
This book is not something I would normally have picked up but when approached by the author to read and review it, I was taken in, firstly by the simplicity of the cover, which is, I think, quite striking, but also, because, the overall premise of the story intrigued me.
We read so much about the people who relish being in the spotlight, and watching snippets of the recent celebrity big brother, only reiterates just how vulnerable are people when they are, supposedly, just being themselves. In reality they are as angst ridden and perplexed as the rest of us.
In Vivian's Couch the author succeeds in bringing a gritty realism to the world of the therapist and of the intertwining of lives which have been irrevocably damaged by circumstances. Although it's a relatively short read, coming in at just over 164 pages, there is a clear understanding of taking the reader on a journey. Once you get used to the author's distinctive style of writing, which is, at times, quite dark and gritty, the diversity of the characters start to come together and this then gives the book its realistic edginess.
Overall,I think that Vivian's Couch is an interesting and thought provoking read about the vagaries of modern life.
Michael Obiora is an actor and writer. His first novel –
BLACK
SHOES
, was published in 2009
***