I am delighted to host today's stop on the Silent Scream Blog Tour
A warm welcome to Jaffareadstoo, Angela and thanks for sharing with us your five favourite questions...


Like many authors, when asked what I do for a living my response is often whispered guiltily or spoken from behind a hand, or disguised by a cough. Not because I'm not immensely proud of my profession but because the admission is normally followed by one, if not all of the following questions.
1. Have I heard of you?
Well, I don't know, have you? I'd like to respond. I'm not sure where the link between being a writer and having psychic abilities comes from. This question is often followed by 'well, do you have a book I can read?' Now, if you've just popped out for an eye test or a doctor's appointment this is likely to be no.
2. Are you a millionaire?
This is a personal favourite of mine. I am often tempted to produce a ready-made excel spreadsheet detailing the production costs and royalty breakdown for their consumption. As above I'm unsure where the link between writer and millionaire came from. Occasionally for fun I just smile mysteriously.
3. Are your books on the television?
Or 'Are your books being made into films?' This, I have realised, is a no win question. If the answer is affirmative we revert to question 1 which is 'Have I seen it?' Time to get the crystal ball out again. If the answer is negative you may receive a tip of the head along with a sympathetic expression that says 'oh, you're not very successful, then?' As with question 2, I am often tempted to produce a calculation of the ratio of books published per year versus the number of films/TV dramas produced.
4. How many bodies are buried beneath your patio?
One more if I'm asked that question again, I would like to reply. I smile politely in response as though it's a question I've never been asked before. I would like to answer that my research is nowhere near as arduous or complicated as that of Michael Crichton when writing Jurassic Park. Just imagine having to grow all those dinosaurs and find a remote island to house them. As a crime writer all I have to do is kill numerous amounts of people, make notes as I go and then hide the bodies.
5. But what's your real job?
By the time we reach this question there is a good chance that I am crying hysterically, stamping my feet and screaming 'this is my real job'. I have written around a full time job for more than 25 years and when I was able to answer that my real job was a Security Manager I received understanding nods of approval. Whereas my admission that I am a full time author is met with compassion, disbelief and an expression that says 'of course you are, dear'.
More about Angela can be found on her
website
Follow her on Twitter @Write Angie
Huge thanks to Angela for inviting Jaffareadstoo to be part of this blog tour and for taking the time to give us the answers to her five favourite questions !

And thanks also to the publishers for my view copy of Silent Scream.
Zaffre Publishing
A bit of blurb..
Even the darkest secrets can't stay buried forever…
Five figures gather round a shallow grave. They had all taken turns to dig. An adult-sized hole would have taken longer. An innocent life had been taken but the pact had been made. Their secrets would be buried, bound in blood …
Years later, a headmistress is found brutally strangled, the first in a spate of gruesome murders which shock the Black Country.
But when human remains are discovered at a former children's home, disturbing secrets are also unearthed. D.I. Kim Stone fast realises she's on the hunt for a twisted individual whose killing spree spans decades.
As the body count rises, Kim needs to stop the murderer before they strike again. But to catch the killer, can Kim confront the demons of her own past before it's too late?
My thoughts..
Silent Scream is the first in a series of crime novels which feature Detective Inspector Kim Stone. Set in the Black Country, to the industrial west of Birmingham, Silent Scream has much to recommend it, not least a few thousand 'excellent' reviews on Amazon.
The story hits the ground running with a brutal murder which is linked directly to a series of other incidents, in which it seems like the perpetrator is cherry picking his, or her victims. Link this with a forensic archaeological project, an abandoned children's home, and more twists and turns than is possible to recount, and you have the strong foundation for a fast moving and well plotted crime novel.


I enjoyed the author's easy writing style; she has a real gift for storytelling and the short and snappy chapters, some only a couple of pages long soon start to command attention. The story is focused and compelling, with more than enough twists and turns to keep the plot skimming along at high speed. However, there is no doubt that the real star of the story is DI Stone who is a worthy protagonist. She's of the no nonsense style of policing, a bit of a maverick, often going completely against protocol to get results but ultimately, in the end, getting the right result is what really matters.
I found the plot intriguing with enough police procedure to keep it interesting and I enjoyed trying to work out 'whodunit', and it must be said, when the final dénouement came, it was quite a surprise, which was a real treat for me, as so very often in crime novels I have worked out the perpetrator quite early on, so to have a real
'wow ..no way'
moment was a joy.
See Question 3 ....There's a definite televisual quality to the novel, so much so, I could quite easily see it translated to TV, and then perhaps D.I Stone and her investigative team could do for the Black County what Scott and Bailey did for Greater Manchester?
I know that there are now four books in this excellent crime series and when my reading time allows, I fully intend to meet up again with Kim Stone and the rest of her team.
Best Read with…Chicken Chow Mein and pot of rich Colombian coffee, heavy on aroma..


Amazon UK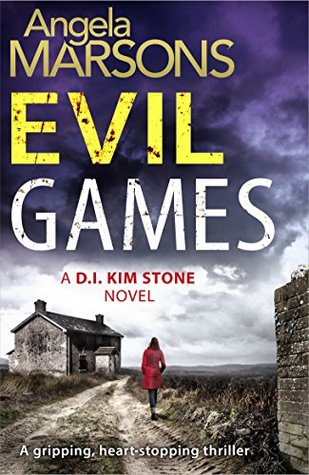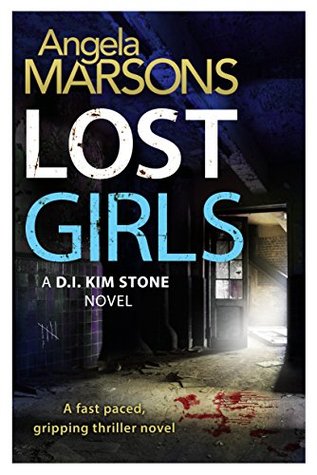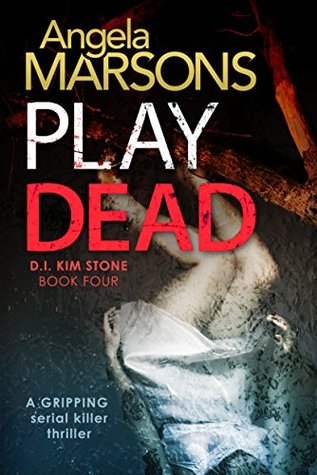 ~***~