It's always interesting to be set a new reading challenge and thanks to
I spotted this one on Book Connectors on Facebook.
My A-Z of Books
Author you've read the most books from...



Diana Gabaldon - I've been hooked on her Outlander series since 1991. I'm eagerly awaiting book number 9 in the series.

Book 8 - Written in My Own Heart's Blood was published in 2014 and as it's usually 4 or 5 years between books , I've got a while to wait !
My original 1991 copy is falling to pieces but I love it. But just to be safe, I have multiple copies of Outlander ,including a precious, signed 20th anniversary edition.















Best Sequel Ever...


Dragonfly in Amber - Book two in the Outlander series, after this I was well and truly hooked and began my long love affair with Jamie Fraser...
Currently Reading...
This Must Be The Place is published on the 17th May
Drink of Choice when reading...
Darjeeling tea, piping hot, milk, no sugar and usually in cat mug. This cup and saucer is from Ikea...


















E-Reader or Physical book...


I'm a bit of both. Nothing will ever take the place of the look, feel and smell of a paper book but my kindle is enormously useful when my eyes are tired and I need bigger print.




Fictional character you probably would have dated in high school


Jon Snow from Game of Thrones - he is seriously cute !
Glad you gave this book a chance...
The Scottish religious reformer John Knox,
never figured highly on my list of historical figures to learn more about, but
The First Blast of the Trumpet by Marie Macpherson
absolutely captured my imagination. It ripples with rich Scottish vernacular...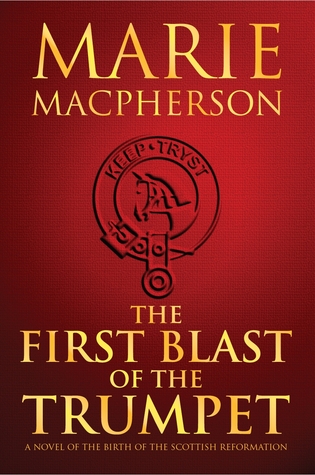 Hidden gem book...
The Flax Flower by Amanda Maclean
- I reviewed this for the Historical Novel Society. It's an independently published book by a Scottish author, based on the old ballad Mill O Tifty's Annie. It's contents are a hidden gem...
Important moment in your reading life...
Reading my first
Jean Plaidy
historical novel in my early teens and realising that history didn't need to be stuffy and boring...
Just finished...
A Dictionary of Mutual Understanding
Kind of books you won't read...
I'm not a Sci Fi or Westerns reader and I'm easily bored by Erotica
Longest Book You've Read...
Voyager comes in at a whopping 1059 pages
Major book Hangover...

Realising just how many books.... and how many pages there are to get through in The Song Of Ice and Fire series


Number of book cases you own...

Six and desperately need more. So a major refurbishment of my study and the purchase of several Ikea 'Billy Bookcases' is planned for the summer...



One book you've read multiple times...
Jane Eyre
is the one of the classics I love to re-read - I've lost count just how many times I've read it..
"Reader....I married him..."
Quote that inspires you/Gives you all the feels from a book you've read...
This says it all...
"For where all love is, the speaking is unnecessary"
Diana Gabaldon, Outlander
Reading Regret...

That I'll never have the time to read all the books I have on my book shelves...


Series you started and need to finish...


A Song of Ice and Fire by George R R Martin - I'm still on Book One - Game of Thrones, so it's a work in progress...


Three of your all time favourite reads..
Popular fiction comes and goes but these classics are always in my top three...
Jane Eyre by Charlotte Bronte
To Kill Mocking Bird by Harper Lee
Far From the Madding Crowd by Thomas Hardy
Unapologetic fan girl for...

The Outlander series by Diana Gabaldon



Very excited for this release more than all others...
Daisy in Chains by Sharon Bolton
is my next read on my Kindle from NetGalley - I can't wait !!
Due to be published in June 2016
Worst Bookish Habit...

Having several books on the go at once and being impatient to move on to the next read....


X marks the spot: Start on the top left of your shelf and pick the 27th book...
The Girl in the Red Coat by Kate Hamer
Your Latest Purchase...
The Day I Lost You by Fionnuala Kearney
Z
zzzz snatcher Book ( Last book that kept you up way too late)
In Her Wake by Amanda Jennings
So that's it, folks, my A-Z of Books Choices


Would love to see yours, so do tag me if you do it so I can see your choices



Have fun !



~***~