Quinn Publications
June 2015
(Short Story)
I had a hospital appointment just recently and needed something quick to read in the waiting room. Looking through my kindle, I was relieved to find this story by J D Smith which easily transported me away from the rather bleak NHS waiting area and took me to a land far away, to a couple who fate had decreed should fall in love but be on opposing sides.
As always the strength of this author's writing had me completely engrossed. The story works well as an introduction to the equally excellent
Overlord
series and it kept me entertained completely and I could very easily have read more..
The Love of Julius
is a prequel to the first book in the
Overlord
series but can easily be read as a quick standalone short story. It is currently a free download on Amazon kindle.
Amazon UK
Amazon.com
I was introduced to this talented author a while ago when I read her version of the classic love story Tristan and Iseult. I then went on to read, The Rise of Zenobia, which starts the Overlord series and charts the fall of the Roman Empire in a very readable way.



As always with these interesting stories I am completely enamored by the book covers which are always beautifully designed by the author herself.
About the Author
As well as an author and book cover designer, Jane is also a member of the Triskele Books collective, editor of the writers' ezine Words with JAM, and the readers' review site Bookmuse.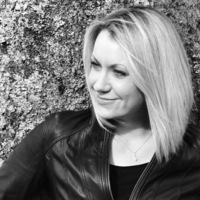 Find JD Smith on her
website
On Facebook
On Twitter @JDSmith_Design
Triskele
My thanks to Jane for sharing her books with me.
~***~