I am delighted to welcome back to the blog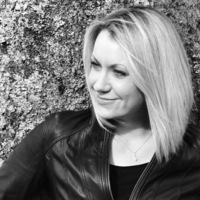 Talking about her latest book
Overlord Series Book 1
Quinn Publications
March 2014
The Roman Empire is close to collapse. Odenathus of Palmyra holds the Syrian frontier and its vital trade routes against Persian invasion. A client king in a forgotten land, starved of reinforcements, Odenathus calls upon an old friend, Julius, to face an older enemy: the Tanukh.
Julius believes Syria should break free of Rome and declare independence. But his daughter's beliefs are stronger still. Zenobia is determined to realise her father's dream.
And turn traitor to Rome
***
Welcome back to Jaffareads too, Jane, and thank you for sharing your thoughts on your book


Where did you get the first flash of inspiration for your novel, The Rise of Zenobia?
I first heard about Zenobia when reading Antonia Fraser's book Warrior Queens. I was inspired by a woman so like Boadicea, who rebelled against the Roman Empire, that I couldn't help but want to find out more. And her story, or what is known of it, is amazing. I always want to say more, but I don't want to spoil the series for readers. Needless to say she held a huge amount of power and led the greatest, most threatening rebellion the Roman Empire ever faced.
What can you tell us about the story which will pique the reader's interest?
This particular book, The Rise of Zenobia, is the first in the series. It is narrated by Zabdas, who finds himself freed from slavery and taken in by Zenobia's family. He witnesses the very beginnings of Zenobia's rise to power, her drive and ambition and the unnerving start to the lengths she is will to go to achieve her desires.
Your writing is very atmospheric – how do you 'set the scene' in your novels and how much research did you need to do in order to bring The Rise of Zenobia to life?
I've been working on this particular book for around nine years now, on and off. In that time I've done masses of research, but never feel like it's quite enough because there's always another book to be read, another text that might reveal a new piece of information. The fact is that there is little known in history about Zenobia herself and Syria at that time, so I like to think it gives me a lot of freedom in terms of plot, but as for atmosphere, I rely heavily on television and films, such as the recent Spartacus series and Gladiator, BBC Rome and the like.
In your research, did you discover anything which surprised you?
Lots, but off the top of my head I can't think what. There was definitely a lot to discover generally, how much of it surprising I'm not sure. I think the biggest thing which surprised me was that so little is known about Zenobia and her rebellion, given the enormity of what she achieved.
The book world is very competitive – how do you get your book noticed?
With great difficulty. Reviews are a great way to find exposure, so it's always lovely to receive positive feedback. There are of course lots of writing groups to participate in. And my mum sells paperbacks by hand at fairs.
What's next ?
I'm working on editing The Fate of an Emperor, the second in the Overlord series, which follows on immediately from
The Rise of Zenobia
. It should be out later this year.
Jane ~ thank you for spending time on the blog with us. Jaffa and I wish you continuing success with the Overlord series.
***
I've got to admit that this is a period of history of which I know absolutely nothing and what made a refreshing change was coming into a novel with no notion of where the story would take me. From the beginning I was drawn into an ancient world, a world of hostile environments where only the daring survive. And into this harsh and often brutal land, comes Zenobia, a warrior queen who dares to take on the might of the Roman Empire. Based in Palmyra, (modern day Syria) in the 3rd century and mixing scanty factual evidence alongside pure fiction, the story of a brave and bold warrior is told in easy to read segments and with a lightness of touch this story of intrigue and political skulduggery comes gloriously to life.
As with any new series there is a sense of 'getting to know' people and the introduction of people and places that may be in the series for the long haul make a lasting impression. I enjoyed the way that Zabdas recounts the story to his granddaughter, Samira, and with his help, as we flit back and forth in time; we get a sense, not just of time and place, but also of history and strategic planning on a grand scale.
Stories about the Roman Empire can sometimes become a bit too complicated, filled as they are with complex names and long forgotten heroes, and yet I found this to be such an enjoyable read that, for once, I didn't get bewildered by too much information, and found that the story flowed easily.
So, if like me, you want palatable Roman history, with a story of a brave and beautiful warrior queen, then investing in this series from the beginning will be worth it.
*~*~*