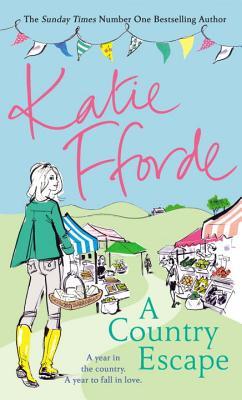 Century
22 February 2018

My thanks to the publishers for my copy of this book
Even though Fran is frightened of cows, she has always wanted to be a farmer. So when the opportunity arises for her to take over the running of a dilapidated Cotswold farm, she does so with a certain amount of trepidation. Her Aunt Amy has had to go into a nursing home and has informed Fran that if she makes a success of running the farm she will inherit it and all the responsibility that goes with it. With a little help from her best friend, Issi and also the support of Anthony, her eligible and wealthy neighbour, Fran does her best to make things work out but then something unexpected occurs which scuppers her plans and puts the farm under threat.
What then follows is a charming story which incorporates all the trademarks of this talented writer. The delightful characterisation sits comfortably alongside wonderful descriptions of farm life and Fran's venture into cheese making made me long for a golden slice of cheddar and a crisp green apple. The countryside comes gloriously alive and the distinctly pastoral feel combines perfectly in a story which is both warm and witty and then happy and sad. I loved getting to know Fran and such is the charm of her personality that I couldn't help but want her to succeed, and as the story progressed I become totally immersed in Fran's life at Hill Top Farm.
Curled up in my favourite reading chair, cup of tea in hand, I knew that from very start of A Country Escape I was going to love spending time at Hill Top Farm in the company of Fran and her friends.


Katie Fforde lives in the beautiful Cotswold countryside with her family and is a true country girl at heart. Each of her books explores a different profession or background and her research has helped to bring these to life.
Twitter @KatieFforde