Michael Joseph
2015
Only We Know opens in 1982, and in the searing heat of a Kenyan summer three children play happily in a local river. They are drenched with sunshine and filled with promise of eternal happiness, but before the day is out, something happens, which will have devastating consequences.
What then follows is cleverly put together suspense story which takes the concept of chance, and the uncontrollable nature of the passage of time, and weaves together a story which looks at the festering nature of silence and secrets. Thirty years on from that fateful summer in Kenya, and Nick, Luke and Katie are now sadly estranged from each other but that critical part of their lives is indelibly etched within each of them and when something happens, fate intervenes and inevitably, the mystery of that long ago summer starts to unravel.
I really enjoyed this story and read it almost in one sitting, as it's one of those stories which tempts you to read on, to discover just a little bit more. It's not an all action read , its appeal is much more subtle than that, but there is a nice sense of the intermingling of past and present, so that , as the story is exposed in greater detail, you can't help but be enticed into a world of secrets and lies.
I first came across this talented writing duo with the publication of their first collaboration in
The Boy Who Never Was,
in 2014 and I am equally as impressed with this, their second book together.
Best read with a glass of smooth, Jameson whiskey, and a bowl of rich, Kenyan meat stew..
Karen Perry is the pen name of Dublin based authors Paul Perry and Karen Gillece.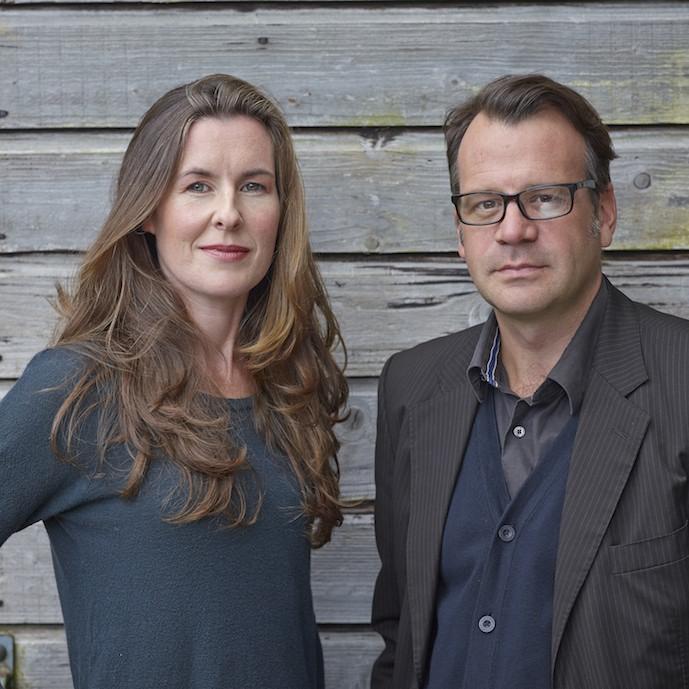 Follow them on Twitter @karenperrybooks
My thanks to the Curtis Brown Book Club for my copy of this book.
~***~