Wishing you a Merry Christmas

from
J D Smith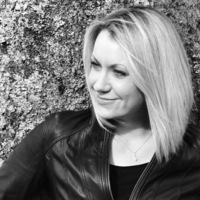 What's your earliest Christmas Memory?
Hmm, pass ...
Do you have any special Christmas Traditions?
Walking in Grizedale Forest with all of my family - I think we've done that for about ten years now.
What's your favourite festive carol or song?
The Pogues, Fairytale of New York.
Do you have a favourite festive film?
Love Actually.
What's your favourite festive read?
I'm not sure I have one to be honest. Although last year I bought a book for my children of Night Before Christmas with the towns and villages local to us inserted in.
Are you organised or do you leave everything until the last minute?
Strangely, both. I tend to do lots of things well in advance, then nothing, then everything I haven't already done on Christmas Eve.
Christmas Tree – real or artificial?
Artificial - my mum wouldn't be happy if I had a real one.
Neither, although that's hard with children who love both.
Gingerbread Latte or Orange spiced Hot Chocolate?
I love gingerbread, but I'd probably opt for the Orange Spiced Hot Chocolate.
Definitely Mince Pie. I make my own.
Christmas Dinner – Traditional Turkey or something Different?
Usually something different.
Christmas Tipple – Bucks Fizz/Mulled Wine or something stronger?
Both!
A fun game of after dinner charades or more chocolates and the television?
More wine and the television ;-)
Jane's books are available on
Amazon
Jane is giving away one copy of
T
he Rise of Zenobia
to one lucky UK winner of this giveaway
a Rafflecopter giveaway
My thanks to Jane for sharing her Christmas with us.
Jaffa and I wish you a very Happy Christmas
****