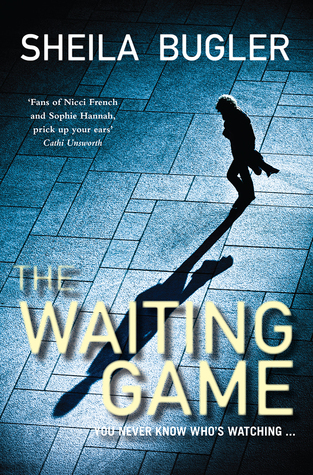 Brandon
An Imprint of O'Brien Books
2014
Watching. Waiting
Watching. Waiting.
Watching. Waiting
In this chilling psychological thriller, someone is stalking the weak, bringing fear and trepidation to a group of seemingly unrelated characters. The plot moves along reasonably well and there are enough twists and turns in the story to keep you guessing until at least mid way through the book, when I did then guess the perpetrator. I rather liked the short and snappy chapters, and the author did a reasonable job in bringing the characters to life, although I would have liked a little more oomph in DI Kelly's character as she comes across as rather one dimensional. Ellen Kelly seems to be set adrift in a world in which she has only a short grasp on what's happening around her. Caught up in a relationship which seems to be out of control and with a shadowy past which at time threatens to overwhelm her, she seems an unlikely leader of a criminal investigation team.
As this is the second book in the series, and not having read the first book, I may well have missed some vital information which would have made the book work better for me. I'm not saying that it's uninteresting, and if you like crime novels in the style of Nicci French and Sophie Hannah, then I am sure this will work for you, it's just that I expected a little more and at times felt underwhelmed, as if I had read all this before.
My thanks to Real Readers and Brandon Books for my review copy of this one.
*~*~*