I am delighted to welcome the author
Penelope is talking to me about her debut novel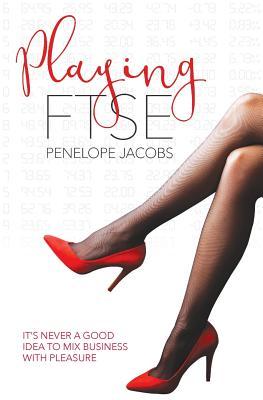 Silverwood Books
2016
Hi Penelope and a huge welcome to Jaffareadstoo..


Tell us a little about yourself and what got you started as an author?
When I started working in the City 20 years ago, my experiences as a woman in that environment were extraordinary. Extraordinary in the sense that women were given unprecedented opportunities to succeed, but we had to be tough. It was a very male-dominated industry and no place for wilting flowers. My book was inspired by the many amusing stories that my friends and I experienced from those days.
When I stopped working a few years ago, I decided to start writing. It was so much fun that I enrolled in a writing course and never looked back.
What comes first in a story– the idea or theme, the plot, place or characters?
The big picture theme comes first and the characters and place mould into that theme. Often they become so intertwined that the theme then moulds with the characters. Always, the plot changes subtly every time I sit down at my desk and I allow the characters to carry on the journey.
Will you explain to us a little more about the plot without giving too much away?
The plot is about a young woman making her way in the City. Against the odds, she becomes very successful, but her personal life grows increasingly erratic. She experiences the humiliation of a disastrous office affair and, compounded by the corrupting influence of money, her morale compass slips away. The book is about the conflicting powers of success and self-sabotage.
How do you plan your writing, are you a plotter, or a see where it goes kind of writer?
I always plan my story, but I never stick to the original plot. It's part of the fun of writing.
What do you consider to be your strongest points as a writer?
I've enjoyed writing dialogue. Dialogue livens up the story but can also help the plot move forward. It is also a great way to develop different personalities.
How would you describe your book in 5 words?
Ambition, money, friendship, sex & self-harm.
And finally, if your life was a book, what would be the title ?
I have always been a foreigner, in every country I have lived. So I think a good title for my life is "Searching for roots.
A bit about the book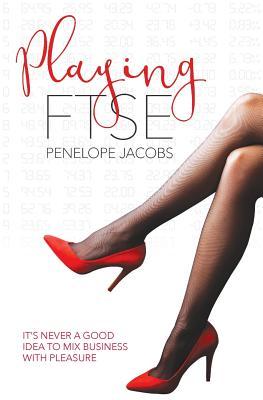 When Melanie Collins joins an investment bank as a young graduate, she quickly discovers that femininity is an invaluable asset. But it must not be abused. She witnesses other women falling victim to office affairs and is determined to be taken seriously. In an industry where abilities are rewarded handsomely, she rises rapidly through the ranks. But her increased profile attracts the attention of a senior colleague and she is ill equipped to handle his advances. Balancing a demanding job with a confusing personal life proves difficult and soon their relationship threatens to jeopardise her career. As events move beyond control, her glamorous world becomes tainted by betrayal and bitterness. Set against London's financial markets, 'Playing FTSE' explores the dynamic of ambition, friendship and love in the City. A woman can reach the top, but at what price?
You can find out more about the author on her website by
clicking here
My thanks to Rebecca at FMcm for the opportunity to interview the author and also to Penelope for her insightful answers to my questions.
~***~