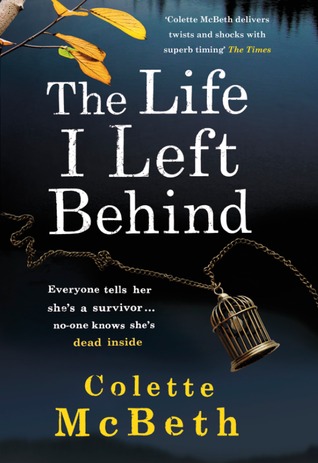 Headline Review
January 2014
I'm the only one who knows the secrets her friends have hidden, the mistakes the police have made.
I'm the only one who can warn her she's still in danger.
I know exactly who attacked her.
He's the same man who killed me.
The Life I left Behind is a clever psychological suspense story which takes the concept of a gross miscarriage of justice and turns it completely on its head by allowing the principle narrators to be the voices of two women, one of whom has already died, and the other who is so badly damaged by a traumatic incident that she has no recollection of what has happened to her.
The story is compelling on two levels. The first, is that the woman who has died gives a unique insight into the whys and wherefores of the case and second, is that the unreliability of the other narrator ensures that you are never really sure if her version of events is credible or not. Fleshing out the police procedural part of the story is a female DI who has more than enough domestic angst in her private life to make her question her judgement once the case is reopened in light of new evidence.
This is a real roller coaster of a read with more than enough twists, turns and red herring to keep you turning the pages. So many times, I thought I had figured out who the perpetrator was, only to have another spanner thrown into the works and for me to reconsider and go in a completely new direction.
I love books which allow me the luxury of reading something which keeps me guessing from start to finish, with characters that perplex and beguile in equal measure, and with dramatic content that makes me want to read on and on and on....


I am fast becoming a real fan of domestic noir and there is no doubt that The Life I Left Behind is up there with the best of the genre.
My thanks to Book Bridgr and Headline Review for my copy of this book.


~***~