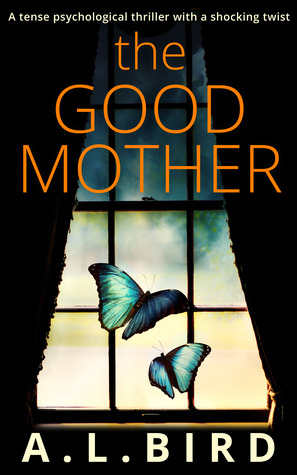 Carina
4th April 2016


Susan wakes trapped in a room she doesn't know and with no visible means of recognition she is overwhelmed by the need to find out where she is being held. When she hears her daughter on the other side of the wall, Susan's fear is palpable and her-consuming need to keep her daughter safe becomes her primary focus. Whoever is holding Susan captive appears from time to time and whenever he appears, there is a distinct air of menace surrounding his actions.
What then follows is a story which is so convincing that you are never quite sure about what is going on in the background and who, if anyone is telling the truth. The novel is very cleverly put together and succeeds in creating a perfectly possible and rather dangerous scenario which is very disconcerting. There are several disturbing developments which made for rather uncomfortable reading and my sympathy for the characters involved in the story, particularly Susan, was constantly being brought into question. I think what I liked most was the unreliability of the narrators and whilst there are some very different perspectives going on here, none of them give very much away.
From the outset, the overall form and feel of the novel is quite different from anything else I've read this year. There is a real sense of vulnerability which pervades throughout the story and as a reader, I was kept just on the brink of finding out more, only for the story to then to veer off in a completely unexpected direction.
The Good Mother is a good story and the author has a real talent for storytelling. I was both entertained and perplexed in equal measure and enjoyed seeing how the story with all its component parts finally played out.
Best Read With … A hot chocolate oozing whipped cream and a deliciously decadent cupcake, delicately iced..
About the author
AL Bird lives in North London, where she divides her time between writing and working as a lawyer. The Good Mother is her major psychological thriller for Carina UK, embarking into the world of 'grip-lit'. She has an MA in Creative Writing from Birkbeck, University of London, and is also an alumna of the Faber Academy 'Writing a Novel' course, which she studied under Richard Skinner. She's also a member of the Crime Writers'Association.