On this quiet Sunday morning why don't you put the kettle on, make your favourite breakfast, and settle down for Sunday Brunch with Jaffareadstoo
☼Good morning, Elizabeth! Happy Sunday!
What favourite food are you bringing to Sunday brunch?
Home-made muesli with lots of fresh berries and nuts (which is how I start most days) followed by bacon sarnies using crusty white bread, crispy bacon and brown sauce (which is NOT how I star my days usually)


Would you like a pot of English Breakfast tea, a strong Americano, or a glass of Bucks Fizz?
Bucks Fizz every time.


Which of your literary heroes are joining us today?
Louisa May Alcott, as I'd love to hear what she thinks of the new film of Little Women, plus Jostein Gaarder, for reasons that will become obvious.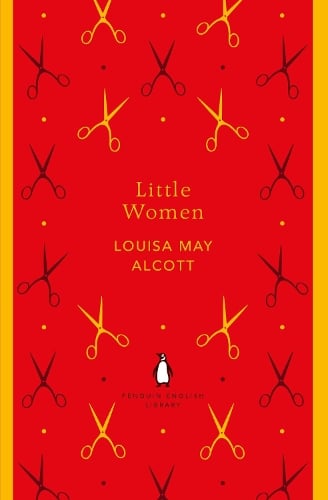 What's the title of the book nearest to you?
The Christmas Mystery by Jostein Gaarder. I was introduced to this book some years ago and I use it as my literary advent calendar, reading each chapter on the appropriate day in December. It is a story within a story and interweaves history, philosophy and religion beautifully. Every time I read it, I find something different.
What's the oldest book on your book shelf?
In terms of the one I have owned for the longest, it is a copy of Alice in Wonderland, given to me as a birthday present in 1959. It's a bit battered and some of the pages are falling out, but it's still one of my favourites from childhood.
Which book do you really want to read but haven't had time for …yet!
Not one book, but a whole series. I have loved watching Game of Thrones on TV, but would love to have time to read the original books. I love fantasy and spent years reading the Wheel of Time series by Robert Jordan and (latterly) Brandon Sanderson. But GoT seems like such a huge undertaking and there are just so many other books on my TBR list.


Do you have a guilty reading pleasure, and if so will you tell us about it?
Not sure I feel much guilt about it, but I love reading the thrillers of Lee Child, James Patterson and Dan Brown. Not necessarily literature and frequently unbelievable story lines, but damn good stories and real page turners.
If the house was on fire which book would you rescue?
My hardback copies of the Lord of the Rings trilogy. I bought them when I was a teenager; lovingly covered them in sticky-backed plastic to protect the dust sheets, and they have had pride of place on my shelves ever since.


Do you have a reading/writing playlist on Spotify, or a favourite CD to listen to when reading? And if so will you share with us a favourite song or piece of music that makes you feel happy?
I don't listen to music when I am reading. But when I am writing I sometimes listen to classical music; no words, just stirring music. I love the Tarantella from The Nutcracker.


Do you have a favourite place to settle down to read?
No; I can read anywhere. I always have a book or an ereader with me and will grab a few moments whenever I can: on the bus, in a queue, in the loo, wherever.


Give us four essential items that a writer absolutely needs?


Like most writers, I suffer from SNS; that's Shiny Notebook Syndrome. I always have a general one on the go, which I use for everything from taking notes in writing group meetings, through mind mapping story ideas, to preparing shopping lists. But I also use a separate one for each book or series of books I am writing. And I keep all of them. One day when I am a famous dead author, they may be worth something.


Lots of coloured pens and pencils for mind mapping; plus post-its and other bits of stationery.


Friends who understand our obsession with stationery and pander to it at every birthday and Christmas.


And on a more serious note: I would not be without Scrivener. It's a wonderful piece of software that allows me to plan, draft, edit, and store research all in one place.
What can you tell us about your latest novel, or your current work in progress?
I have just taken a year off writing fiction, partly to get my series of non-fiction books, The Business of Writing finished and published; but also because I had just finished writing a series of thrillers set in the international drugs world, and needed to get the characters out of my head in order to make room for new ones. In November, I used NaNoWriMo to begin work on a new series, set right here in South Devon. They are going to be about a fictional village called Coombesford and although the first one is a cosy murder mystery, I have discovered some interesting folk live in that village and I am not quite sure yet whether they will all be crime-based or not. It's early days yet, but I am having fun working my way through it. Oh, and those characters from the thrillers? They refused to leave, and I have therefore brought a couple of them with me into the new series.
Elizabeth Ducie trained as a scientist and worked in the international pharmaceutical industry for nearly thirty years before deciding she wanted to make a complete change of direction. She gave up the day job, began studying the craft of creative writing, and has now writes fiction and creative non-fiction more or less full-time. She is a fierce proponent of independent publishing and has produced four novels, three collections of short stories and a series on The Business of Writing, business skills for writers. She lives in Devon, is the editor of her town's monthly community magazine, and in her spare time loves reading, watching live theatre or finding great new places to eat out with her husband, Michael.
@jaffareadstoo #SundayBrunchwithJaffareadstoo