Over the last four years of adding WW1 information onto my blog I have found lots of books really interesting so I thought it was time to share them.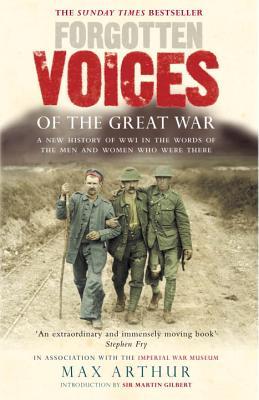 Ebury Press
2003
In 1972 The Imperial War Museum began the task of finding the ordinary veterans and survivors of the First World War. This book records the experiences of the ordinary men and women of the Great War who share their stories in this fine collection of reminisces and recollections of what it was like to live during this troubled time in world history.
From the mundane to the complex each of the stories have a special poignancy, not just because these brave people are now forever lost to us but also because their wealth of knowledge and experience will stand the test of time, and will be part of our collective history forever .
The book is divided into years from 1914-1918 and I've found it very useful in trying to experience just what was being seen, and of the myriad of emotions which, in so many cases, are heartbreaking and occasionally, strangely uplifting.
From an entry dated...July 18th 1918
Captain Reginald Thomas, Royal Artillery
"It was a magnificent sight as the French cavalry came out of the forest at Soissons. Their uniforms were all new, bright blue, every bit and spur-chain was burnished and polished; their lances were gleaming in the sun; and as the bugler blew the charge the horses went into the gallop in a fan attack-two regiments of French cavalry, They went along beautifully, magnificently, through the wheat field in the afternoon sun..."
The stories within Forgotten Voices of the Great War are taken from the sound archives of the Imperial War Museum and after hundreds of hours and unlimited access to the complete WW1 tapes, the author, Max Arthur and his researchers have created this unique insight into WW1 as related by those ordinary men and women who experienced it first hand.
~****~