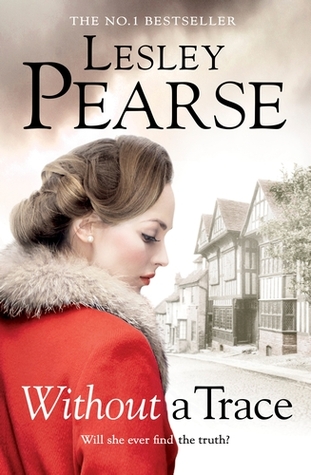 Michael Joseph
2015


There's something extremely comforting about settling down with a new Lesley Pearse book and this story which is set in the early 1950s is no exception. Molly Heywood is a compassionate and lovely young woman who is brutally overshadowed by a domineering and vicious father. He life seems crushed by responsibility and yet, she has a wonderful empathy for others. When Molly's friend Cassie is found dead and Cassie's little girl Petal goes missing, Molly is determined to leave no stone unturned in the quest to find who is responsible for both Cassie's death and Petal's abduction.
What then follows is an interesting and intricately plotted novel, which sees Molly escape from the restrictions of her life in rural Somerset, to the bright lights of London where she is determined to live her life, but she never forgets about Cassie and Petal. However, the closer she gets to the truth and the more she leaves herself open to extreme danger.
I really enjoyed this novel. I was entertained and engrossed in the story from beginning to end. There is no doubt that it has all the hallmarks of the fine writing that fans of Lesley Pearse have come to expect and I am sure that her legions of fans will not be disappointed with this her 23rd novel.
Out in paperback on the 15th August 2015.
My thanks go to Sophie at ed public relations for my copy of this book.
~***~