✼✼ I'm delighted to feature my review of Blood Orange on its
Paperback Publication Day
✼✼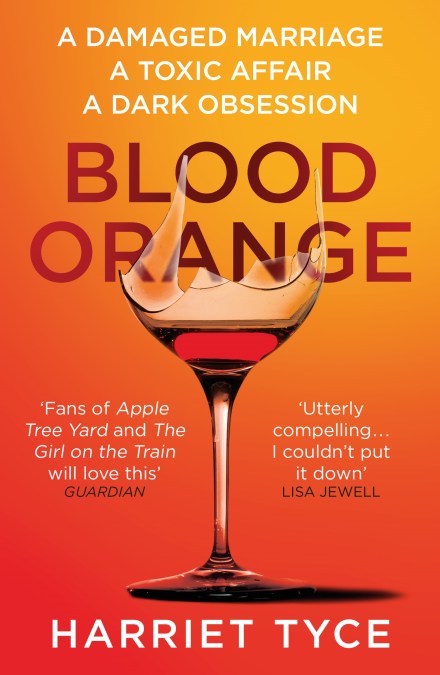 Headline
12 December 2019

My thanks to the publishers for my copy of this book



I read Blood Orange in February when I was part of the hardback publication blog tour and I absolutely loved the story. I am delighted to feature my review again on the book's paperback publication day. The cover is stunning - Jaffa and I love it !
Alison has it all. A doting husband, adorable daughter, and a career on the rise – she's just been given her first murder case to defend. But all is never as it seems…
Just one more night. Then I'll end it.
Alison drinks too much. She's neglecting her family. And she's having an affair with a colleague whose taste for pushing boundaries may be more than she can handle.
I did it. I killed him. I should be locked up.
Alison's client doesn't deny that she stabbed her husband – she wants to plead guilty. And yet something about her story is deeply amiss. Saving this woman may be the first step to Alison saving herself.
I'm watching you. I know what you're doing.
But someone knows Alison's secrets. Someone who wants to make her pay for what she's done, and who won't stop until she's lost everything….
What did I think about it..
Oh, what a tangled web we weave, and there is no more tangled a web than the one which weaves its way piece by jagged piece through Blood Orange. The story is dark and edgy, furiously explicit in terms of sexual content, and with some deeply disturbing psychological influences which are implicit right from the start, with a prologue, which, it must be said, chills to the bone.
The story opens as Alison, a talented barrister, is about to take the lead in her first murder defence, but in a world where stability and control matter, Alison isn't the most steady of characters, she works hard, plays hard, drinks too much and doesn't always realise when she is dangerously out of control. And yet, even though, you sense that she is teetering towards some inevitable disaster, there is always a compulsion to urge her on to greater transgressions, and in this respect Alison doesn't let you down. I've never known anyone press so many self-destruct buttons!
There are several story strands, the cleverly constructed murder mystery, in which Alison is involved from a legal perspective, forms a small part of the story, however, it is in the toxic relationship Alison has with her husband Carl, and her work colleague, Patrick where the story really takes off in a whole different direction, and which, as the story progresses, leaves you reeling in disbelief.
Blood Orange is an absolutely gripping psychological thriller, utterly convincing both in terms of plot and malice, and is, without doubt, a stunning debut from an author who knows how to hold the reader in the palm of her hand, cranking up the tension to impossible heights, and never letting go of the action until the whole of the story is revealed in glorious detail.
Harriet Tyce grew up in Edinburgh and studied English at Oxford University beforedoing a law conversion course at City University. She practised as a criminal barrister in Londonfor nearly a decade. She is currently doing a PhD in Creative Writing at the University of East Anglia. She lives in north London. Blood Orange is her debut novel.