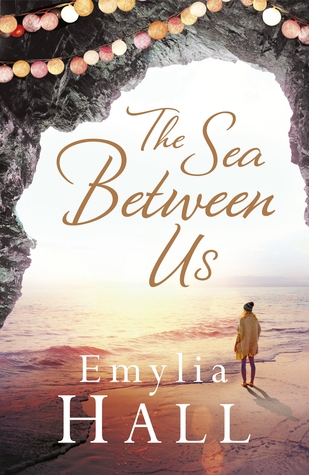 Headline Review
2015


If someone saved your life, could you ever forget them?



The anticipation of reading a new book by an author whose work you follow is always a huge treat and The Sea Between Us is no exception. Emylia Hall has, once again, brought to life a complex and fascinating look at two people who seem fated, always, to be just one step out of sync with the other.
When Jago Winters rescues Robyn Swinton from drowning, a connection is forged which will echo between them for years. Living so close to each other in Cornwall, Robyn and Jago come to depend on each other, there is an undeniable chemistry between them, but all too often fate dictates a very different path.
In The Sea Between Us, the author intertwines the stories of two families, She cleverly uses the relationships between them and focuses on shared experiences between Robyn and her parents, Jago and his father, and of the burgeoning attraction between two young people. But the story isn't all about people, it's also a love story to Cornwall, to such an extent that Cornwall became for me, one of the abiding threads of the whole story. Rockabilly, the hidden cove where Robyn practices surfing comes alive so vividly in your mind that you clamber over jagged rocks to hear the rolling waves and wipe the tang of sea spray from your lips. The tactile beauty of Jago's exquisite wood carving and the beautiful descriptions of the wooden horses he so lovingly recreates left me desperate to find one for myself.
There is no doubt that this author has the ability to create written magic, her skillful weaving of all the story threads guarantees right from the beginning that there is never a moment when the story doesn't work, when it doesn't pull you into an imaginary world, so lovingly recreated.
I don't make book of the year recommendations lightly but The Sea Between Us is definitely on my recommended list for 2015.
About the Author
Follow Emylia on Twitter @Emylia Hall
My thanks to Headline Review, Bookbridgr and NetGalley for my copies of this book
~***~