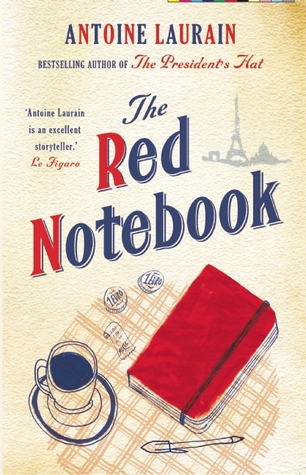 Gallic Books
5 April2015
"He was about to commit a forbidden act. A transgression. For a man should never go through a woman's handbag."
When bookseller Laurent Letellier finds an abandoned ladies handbag on a Parisian street he is determined to locate the owner and return it to them. But the handbag contains no phone or contact details and except for a few personal effects the only thing of significance is a small red notebook with the handwritten thoughts and feelings of a person Laurent would like very much to meet. Without a name to go on, finding the owner, in the city of Paris, is like looking for the proverbial needle in a haystack.
What then follows is an enchanting story of discovery, and of how the search for someone can reveal far more about ourselves,than the person for whom we search. Laurent, by trade a book seller, opens his heart and soul in his search for this mysterious woman; we learn of his life, his loves and of the people who mean the most to him. He is, at times, beguiling, lost as a little boy, vulnerable as a kitten and yet, is all consumed in his search to find this missing person for whom he yearns with a passion he cannot explain which is both touching and poignant.
To say more would be to spoil the effect of this lovely, lovely story and my only recommendation is that you read it for yourself, but first set aside an afternoon, draw up your favourite chair, open your favourite bottle of vin chaud and prepare to be charmed.
Translated from the French by Emily Boyce and Jane Aitken.


My thanks to Sophie at edpr and Gallic Books for my copy of this book.
Find The Red Notebook on Twitter
What's in Your Handbag
#therednotebook
#inmyhandbag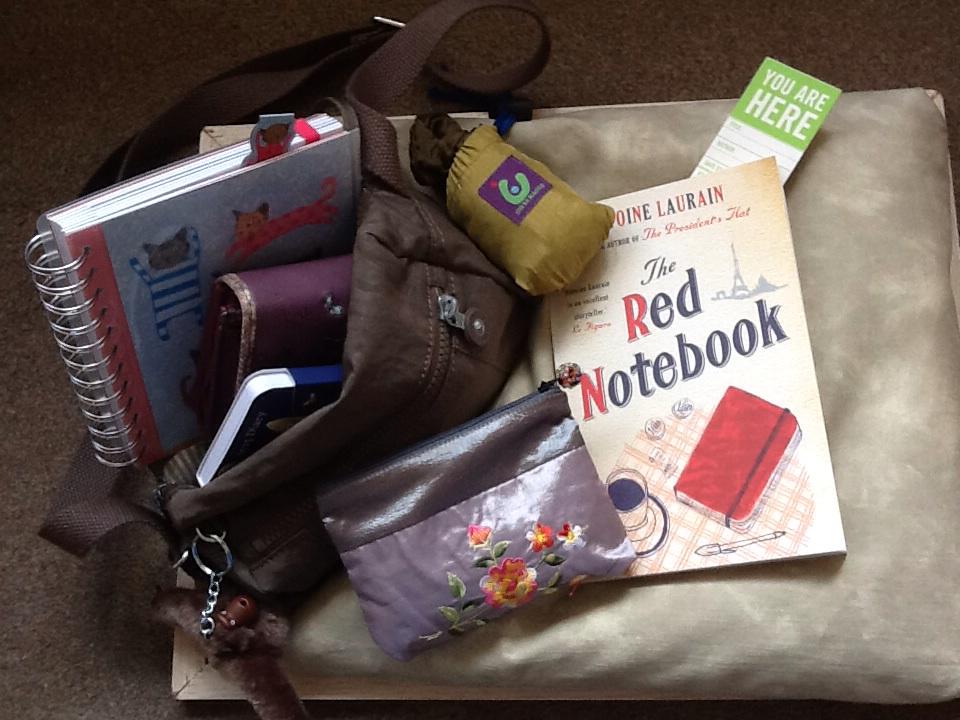 Here's my handbag.

It contains

A cat notebook, my purse, a 2015 diary, a shopping bag, a copy of The Red Notebook, two bookmarks
and a monkey called Manuela.