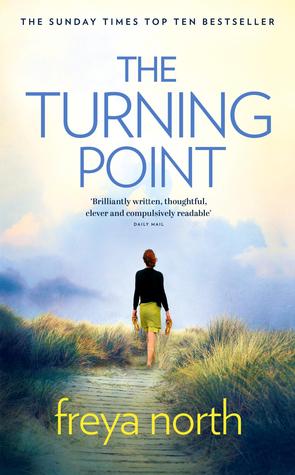 Harper Collins
June 2014
Scott Emerson and Frankie Shaw meet by chance in London. Neither of them is on the lookout for love, but when fate intervenes they know instinctively that what they have found in each other is special and rare. The only drawback to their blissful love affair is that Scott must return to his home in British Columbia, and Frankie needs to go back to her children and her home in Norfolk. Thousands of miles apart and against all odds the couple keep their love alive, until the fickle hand of fate intervenes once more.
The Turning Point is a stunning combination of love, sincerity and heartfelt longing. It's beautifully written, both warm and comfortable, rather like curling up with a close friend in whose company you feel completely at ease, and yet, the gentleness of the narrative belies its strength, as this is one of those books which really does make you sit up and take notice. British Columbia comes gloriously alive with stunning descriptions and yet, it is with the cast of characters where the book really hits home, they entice, beguile and make you fall completely in love with them.
The emotional pull of the book is deep and profound and really highlights the uncertainty of life and of how we must all learn to deal with whatever fate throws at us. This is definitely one of those rare stories which stays with you long after the last page is turned and one of my favourite books of the year, so far.
My thanks to Louise at Harper Collins for my copy of this book
~***~