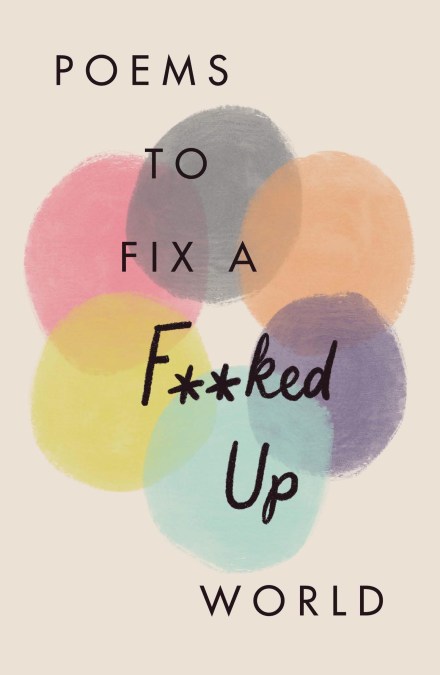 22 August 2019
My thanks to the publishers for my copy of this book
Taking as its starting point the classic 'wheel of balance' life-coach model, this beautifully packaged collection of extracts and short poems gathers wisdom old and new in a perfect gift for anyone who needs comfort in this f**ked up world of ours.
What did I think about it..
I always get a sense of comfort from reading poetry, it soothes my soul and makes me feel that all is well in my world and this latest collection of poetry from the publishers Quercus made me smile. Not just by the title which to be honest is perfectly in keeping with how I feel about the world at the moment, but also because the collection shows that there is always something to make you feel better both about yourself and your place in the world.
The book is divided into six specific sections:
Work
Adventure
Wisdom
Love
Rest
Purpose
I've really enjoyed reading through the poems, some I recognise, including two of my favourites, Khalil Gibran and Rabindranath Tagore, but there were others which were new to me which was was such a treat as they were such a joy to read.

From Maya Angelou, to W B Yeats there is something for everyone in this pocket sized collection of beautiful poetry and in a world which does seem incredibly F**ked up at times there really is no better fix to the daily stress than curling up with a calming and inspiring book of poems.
National Poetry Day is an initiative of the Forward Arts Foundation, a charity that celebrates excellence in poetry and widens its audience. We bring together leading poetry, literacy and literary organisations around a shared purpose: promoting the enjoyment, discovery and sharing of poetry.
National Poetry Day was founded in 1994 by William Sieghart and has engaged millions of people across the country reading, writing and listening to poetry. From 1999 onwards, National Poetry Day has been loosely themed: the theme meant to kickstart inspiration rather than be prescriptive.
The theme for 2019 is...truth
Twitter @QuercusBooks
@PoetryDayUK #NationalPoetryDay